Stanford was preparing to take on UMass in the semifinals of this year's NIT on Tuesday night. It was about six minutes before game time when in comes Ray Lewis of the Baltimore Ravens. Watch how Lewis prepares these young men for the task at-hand (email subscribers click
here
).
Did you see what I saw? More importantly, did you hear what I heard? After the initial cheers welcoming Lewis, there was dead silence. We often misuse the term "college kids," as these are young men he's talking to. Some of them are bigger than him. As Division I basketball players, they're certainly taller. But look at them. Their eyes are locked on Lewis as if he's their dad.
Granted, being a perennial All-Pro and one of the toughest men to ever play football earns him a bit of respect. However, Lewis understands what everyone who works with young people should understand. They have to know you care about them first. Young people have to know that their success means something to you. Lewis spoke to them like a man who cared.
He also said something that should resonate with players, coaches and fans on every level as we chase trophies. "Wins and losses come a dime a dozen." This comes from a man who was Super Bowl MVP. He has a championship ring - probably THE championship ring - and he's telling these young people that effort and caring for your fellow man is far more important.
The Stanford players listened as listened well. They defeated UMass 74-64 on Tuesday and went on to face Minnesota on Thursday night for the title. Here's what happened in the championship game: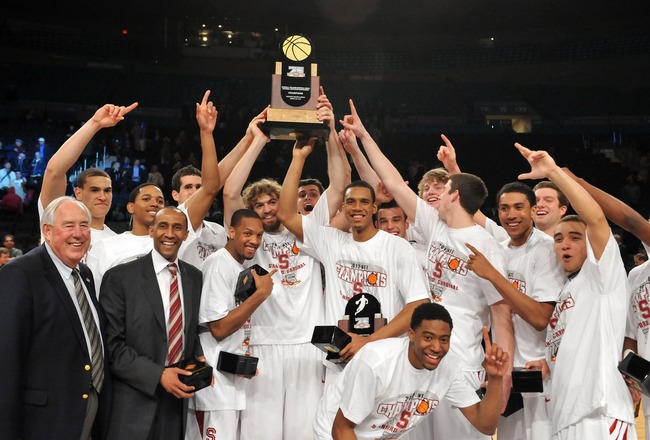 I could be way off on this, but I think Lewis' message got through to the guys. What do you think? Until next time...
Be a Good Sport!
-Sol